Systems Psychodynamics in Las Vegas, NV
Background in Organizational Consulting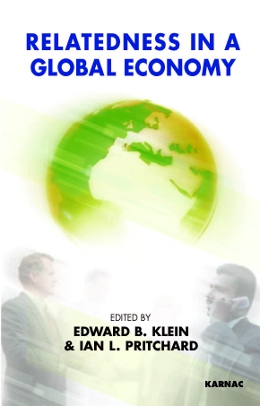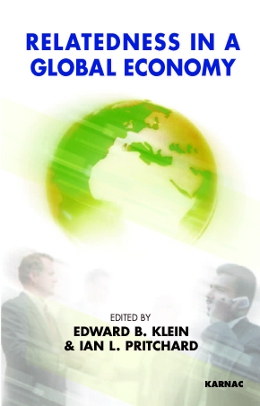 My approach to organizational consulting stems from my doctoral education and research at the University of Cincinnati where I was trained in the field of group dynamics under the mentorship of Edward B. Klein, Ph.D. With Dr. Klein, I co-founded the interdepartmental Organizational Training and Evaluation Lab in which we conducted research and training on psychosocial effectiveness of intensive, educational interventions; the effects of technology and globalization on organizational development; executive coaching; and, group and institutional dynamics. In 2006, we published a book on post-9/11 organizational consultation titled Relatedness in a Global Economy.
For five years, we provided organizational evaluation, consultation, and corporate management training within a multi-national Fortune 50 (fifty) company. As a Senior Psychologist, Supervisor, and Director of Clinical Training for the California Correctional Healthcare System, I continued to develop and utilize my skills for effecting institutional change through socioanalytic methods, particularly those of the Tavistock tradition.
From 2015-2020, I served two terms on the Board of Directors for the A. K. Rice Institute for the Study of Social Systems (AKRI), a not-for-profit organization founded in 1959 to extend education and training in these powerful methods to the United States. As an Internal Director, I was also appointed AKRI's Vice President from 2017-2019. In addition to the national organization, I was also an elected member of the Board of Directors for Grex, the West Coast Affiliate of AKRI, from 2015-2019. I completed the AKRI Training & Certification Program as an AKRI Certified Consultant in 2023.
Systems Psychodynamics in Organizational Consulting
My holistic and contextual approach to organizational consulting uses Group Relations, systems psychodynamics, and open systems theory to address organizational challenges at deep, systemic levels. Such institutional challenges include organizational irrationality and misalignment, conflict and "stuck-ness," silo'ing and isolation, and the challenges faced by leaders, teams, and organizations in working toward shared goals and mission (Whole Systems Consulting, 2018).
"Whole Systems Consulting is a framework which attempts to take an "ecological" approach to understanding whether and how any human-designed and managed organization is moving toward achievement of its goals or not. It takes for granted the hypothesis that no system exists, or can be successful, without being able to "see" itself as embedded in the several, even myriad, zones of influence around it."

— Charla Hayden, M.A.
Through the application of these techniques, I will help your organization to access and implement the positive curiosity needed to analyze and intervene in misalignments of role, task, and authorization that are costing your business time, energy, and money.
Executive Coaching
I assist leaders in developing and understanding the unique ways in which they may capitalize on their social roles to influence organizational culture, group behaviors, and the stability of their inner lives. My approach to executive consulting stems from my education and training in systems psychodynamics, including consideration of adult development, group dynamics, and open systems theory. The coaching process I employ involves a deepening exploration of roles, boundaries, systemic and non-rational processes, as well as the exercise of power and authority as these manifest in one's work-life balance.
Executive coaching will help you transform your organizational frustrations into opportunities for exploration and learning about your own work role, task, and authorization. Armed with this understanding, I will help you to more effectively analyze and intervene in the leadership of your organization.
Professional Consultation & Training
I provide personal and professional consulting and training services to fellow mental health professionals, including graduate students in the helping professions, with particular sensitivity to the ethical and professional subtleties inherent in our field.